Physicians Office
Florida Institute for Reproductive Sciences and Technologies
Weston, FL Physician
Florida Institute for Reproductive Sciences and Technologies
2300 N Commerce Pkwy, Suite 319
Weston
,
FL
33326
Tel: (954) 217-3456
Fax: (954) 217-3470
E-mail: [email protected]

Call For Pricing Options
Office Hours
| | |
| --- | --- |
| Monday: | 09:00 AM - 04:00 PM |
| Tuesday: | 09:00 AM - 04:00 PM |
| Wednesday: | 09:00 AM - 04:00 PM |
| Thursday: | 09:00 AM - 04:00 PM |
| Friday: | 09:00 AM - 04:00 PM |
| Saturday: | 09:00 AM - 11:00 AM, as needed for time-sensitive procedures |
| Sunday: | 09:00 AM - 11:00 AM, as needed for time-sensitive procedures |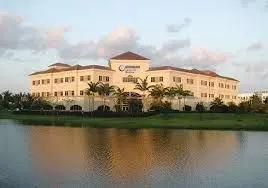 Appointments
We know you have many choices when choosing a fertility specialist, so we have made requesting an appointment a simple process via our website. If, for any reason, you cannot keep a scheduled appointment or will be delayed, please call as soon as possible. Charges may be incurred for appointments canceled less than 24 hours before scheduled appointment time.

Payment Policies and Financing
Our goal is to provide the finest, affordable treatment to the greatest extent possible. Come in and find out how we can help you build your family!
FIRST accepts checks, cash or credit cards as reimbursement or for insurance co-payments.
Payment is due in full at the time services are rendered, immediately following your visit. No post dated checks, please!
FOR IN-VITRO FERTILIZATION (I.V.F.) AND RELATED Assisted Reproductive Technology (A.R.T.) PROCEDURES, PAYMENT IS DUE IN FULL AT THE TIME TREATMENT IS INITIATED, unless we accept your medical insurance. Please speak to our Coordinator for details. Please call to inquire about our fee schedules for I.V.F. and related procedures. Keep in mind that, if you come in for a new patient visit, we will meet or beat any official fee schedule for fertility services you present from any other U.S. clinic.
In addition to our standard fee schedules, if paid in advance, we offer multi-cycle discount packages as well as money back guarantee packages for qualifying patients. Occasionally, we offer seasonal specials. Several payment plans are available through independent lending agencies for patients who qualify.

Prosper Healthcare Lending
Prosper Healthcare Lending is the premier financing company in the healthcare industry. With over $5 Billion borrowed and over 250,000 people empowered, this is a name and a program you can trust.
Here are some of the benefits you'll receive with a loan from Prosper Healthcare Lending:
Immediate decisions without affecting your credit!
Longer terms for lower monthly payments
No collateral required
No prepayment penalties
Fast & easy loan inquiry process
100% Confidential
Patient Fi

Insurance and Billing
We accept several insurance plans. Please contact our office to verify acceptance of your plan. Qualifications for insurance coverage may differ due to the uniqueness of each procedure.